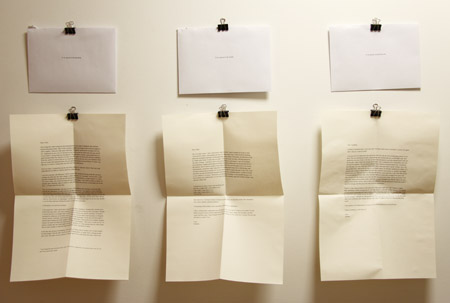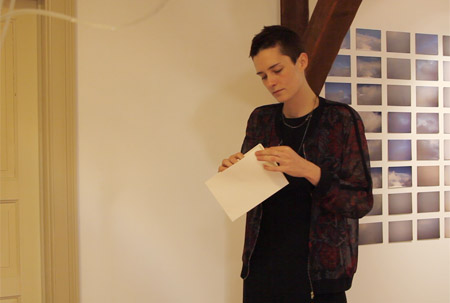 To be opened at the beginning: Esther Mathis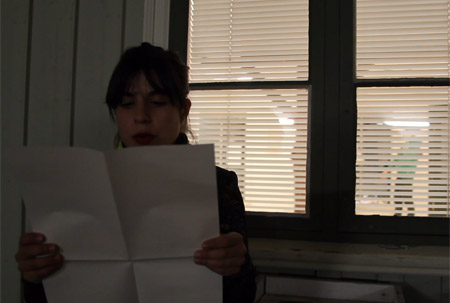 To be opened in the middle: Liú Marino



I HOPE EVERYTHING IS WELL WITH YOU
3 letters, 3 performances
Dimensions variable
2013


I hope everything is well with you was made for the group exhibition DEFAULT at SÌM gallery in Reykjavik, Iceland. It is a sort of extract of the project I will write one letter per day.

The piece consists of three enclosed envelopes marked:

To be opened at the beginning.
To be opened in the middle.
To be opened towards the end.

Three of the other exhibiting artists were asked to open the letters during the opening of the exhibition, read it and then hang it under the envelope. When, how and where the letters were read was up to each reader.

Documentation by Xárene Eskandar.